Meaning imbued in the name "Higashiyama Sho,"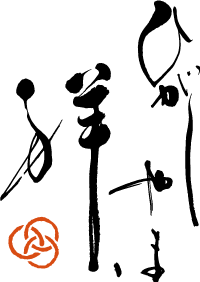 At the "HIGASHIYAMA SHO," traditional lodging house, the Japanese character for Sho in the guest house's name means "joyous" or "omen of good fortune." The comma at the end of the name indicates that our story is not yet complete; that is, our story will continue and expand in the future. From this lodging house to our guests, this is the meaning imbued in the name we selected for our guest house.
Layout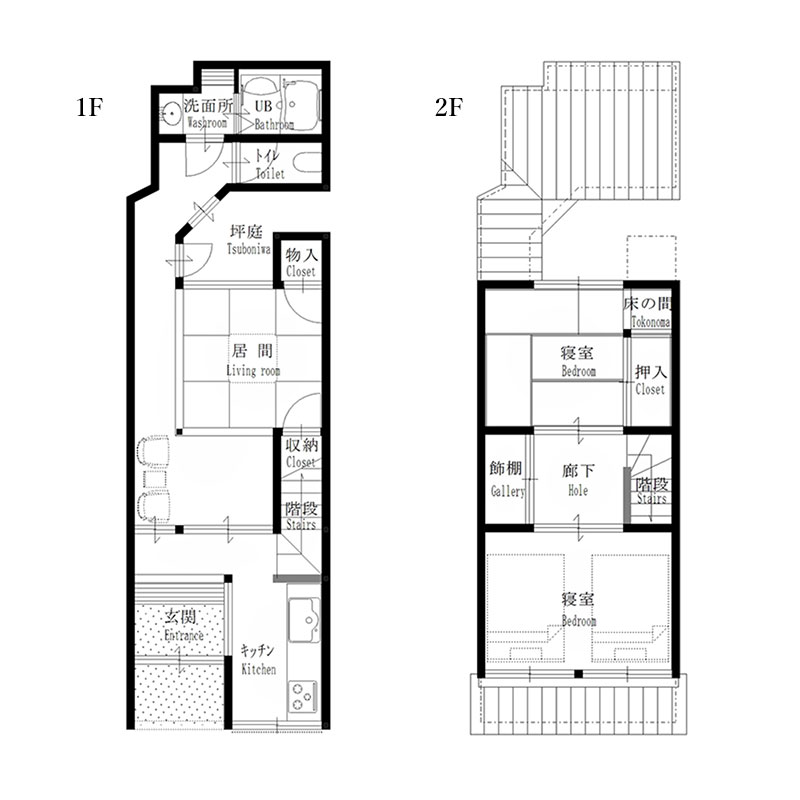 Reservations / Use
*Please make your reservation up to three weekdays before your stay via telephone or through our website.
1. Check-in

We will ask for your check-in time in advance and our staff will be on hand at "HIGASHIYAMA SHO," at the designated time to carry out the check-in procedures.

2. Key

After the check-in procedures have been completed, the staff will explain to you about the "HIGASHIYAMA SHO," facilities, provide you with information about the neighborhood, and tell you the code for the numeric keypad.

3. Stay

Until your check-out time, you are free to come and go as you please. Please enjoy the guest house facilities to the fullest.

4. Check-out

Check-out is by 11:00 a.m. When you leave the guest house, please notify the staff and be sure to lock the door behind you.
Amenities
Bathroom
Bath towels
Face towels
Shampoo
Conditioner
Body soap
Hand towels
Toothbrushes
Hairbrushes
Conditioning shampoo
Shaving razor
Bar soap
Ladies' set
(cotton pads, cotton swabs, and hair band)
Kitchen
Knives
Cutting board
frying pans
Pots
Bowls
Colander
Wine cooler
Ice bucket
Tableware
Sake cups
Sake decanter
Coffee mugs
Cups
Plates (large, medium, and small)
Rock glasses
Cutlery
Electrical appliances
Mini refrigerator
Microwave oven
Oven toaster
Two-burner IH stove
Electric kettle
Bluetooth speaker
Dryer
Wireless LAN)
Other
Yukata Kimono
Geta (Japanese footwear)
Writing instruments
Umbrellas
Project Affiliates
Produce・Planning・Operation
Mita Ju Atelier

Design・Direction
Ryosuke Murasaki Architects

Furniture・Lighting Direction
ROCKSTONE KANAZAWA

Fascility Direction
Material Direction
Higashiyama GALLERY H"

・THE KANABEE

Graphic Design
Kayo Kokubun

Photographer
Koshimori Photo Office

Reading Direction
Aundo Honpo

Food Supply
Kanazawa Warajiya

Contents Direction
United Communications Inc.

Writer
Yusuke Nakamura
Construction
Mitaju Atelier Ltd.

・Yoshimi Kenchiku
Management
Dash Ltd.